Join a Kickstart Communities Fellowship to gain the skills, learning experiences, and collaborations that are needed to take your work in communities to the next level. We offer two fellowships: the Champions for Change Fellowship and the Coaching for Transformation Fellowship.
When you join a Kickstart Communities Fellowship, you are tapping into a network of West Virginians who are committed to making positive change in their communities. Participating in a fellowship will support you in deciding what your voice and participation will look like as a person leading and collaborating with others to create change in your community. You will learn how to lead effective meetings, build community teams, create and facilitate events, resolve conflict, prioritize group projects, build positive partnerships, and other skills and best practices to help become the kind of community leader that you want to be.
Champions for Change: Community Leader Fellowship
The Champions for Change Fellowship focuses on individual leadership development for West Virginians who want to make a difference. Offered over the course of twelve weeks with one in-person and five virtual sessions, this program builds the foundation for helping in your own community.
During this fellowship, you will gain skills in:
Coaching for Transformation: Community Development Fellowship
The Coaching for Transformation fellowship is a nine-month program that will focus on your personal growth, the advancement of a project or idea, and resource development. While participating in this track, you will work with an individual coach and develop deeper peer relationships with members of your cohort. 

During this program, you will gain skills in:
The Champions for Change Fellowship is ideal for anyone living in West Virginia who is committed to making positive change in their community and is prepared to invest time into 12 weeks of leadership growth and learning. 
The Coaching for Transformation Fellowship is ideal for anyone living in West Virginia who has completed a fellowship or community leadership program with the WV Community Development Hub in the past – such as the Champions for Change Fellowship or a coaching program like Blueprint Communities or HubCAP – or – who has experience with community and economy building. 
For each of our fellowship programs, the WV Community Development Hub is committed to building diverse cohorts of West Virginia residents. We strongly encourage and positively consider applications from people who have been historically underrepresented in community and economic development leadership programs.  
Participants are chosen with the intent that each fellowship cohort reflects West Virginia along multiple dimensions of diversity and experience inherent in the state. This includes diversity of age, race, ethnicity, gender expression, religion, ability, sexual orientation, and income level, as well as other diverse identities and experiences. The cohort as a whole will ideally span a range of perspectives in order to build understanding and a sense of unity across differences that sometimes divide us.
Interested in joining a fellowship?
Send us your contact information and the fellowship opportunity you're interested in joining. We'll get back to you personally and make sure you're on the outreach list when we open up applications.
Kickstart Communities Guide
If you're not sure where to start, check out our Kickstart Communities Guide. The guide takes you step-by-step through our online lessons and fellowship opportunities so you can build up your leadership over time.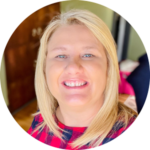 Reach out to Stacy Thomas with our team at The Hub. She can answer questions and get you connected in to the right fellowship opportunity based on your interest and needs. Find Stacy at s.thomas@wvhub.org.